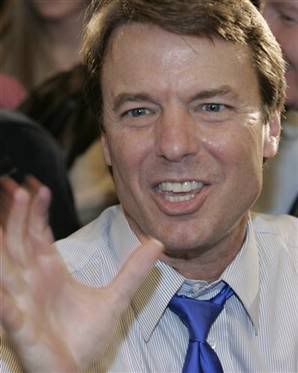 According to reports by AP and CNN, John Edwards will drop out of the 2008 Presidential race where he began it at an appearance in New Orleans. Originally scheduled as a speech on poverty it will instead be used to announce his withdrawal.
According to the story, he informed his senior advisor's last night of his decision. Hillary Clinton says that John Edwards called her to inform her of his decision.
As AP reports:
Edwards planned to announce his campaign was ending with his wife and three children at his side. Then he planned to work with Habitat for Humanity at the volunteer-fueled rebuilding project Musicians' Village, the adviser said.

With that, Edwards' campaign will end the way it began 13 months ago _ with the candidate pitching in to rebuild lives in a city still ravaged by Hurricane Katrina. Edwards embraced New Orleans as a glaring symbol of what he described as a Washington that didn't hear the cries of the downtrodden.
[personal commentary after some thought. CNN will carry a live webcast of the announcement at 1PM EST.]