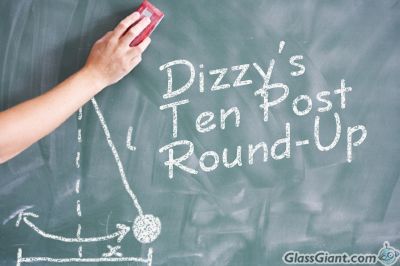 My husband asked me what was up in the news, today. I told him, "same schtick, different day" (or words to that effect). I continue to stand by that assessment.
I think this youtube expresses my mood: The Right Life – Seal
Some folks in today's Ten Post Round-Up are most definitely NOT "living the right life":
1: They say that being an Army wife is the toughest job in the Army, but some folks don't understand just how accurate that saying is…
For Iraq Vets and Their Families, Trauma Can Be Contagious—AlterNet
2: There is definitely a problem in this country when it's "nothin' but a thang" to bail-out some Wall Street millionaires but letting children and their families go hungry is "character-building"…
3: This guy has one of the sweetest jobs in the world…
'Maple cop' helps maintain Vt. syrup's reputation—Burlington Free Press
4: The Greens are havin' a party and Nader ain't invited…
It's Easy Being Green, Unless You're Nader—Colorado Confidential
5: Other countries to Venezuela: Dude! You're makin' us look bad…
Restoring Sight For The Elderly Blind Is All A Left Wing Plot—duckplops
6: Another pathetic GWB milestone…
7: Mormons are indeed a "peculiar people"…
Students At Utah State Play 'Drinking Game' With Root Beer Instead—kutv.com
8: Where do children get the idea that bullying is "a-ok"? Just look at the world around you…
Bullied, Terrorized, and Targeted for Destruction: Our Children Have Learned Well—Once Upon a Time
9: Heroic 15-year-old girl learns that no good deed goes unpunished!…
10: Childhood keeps getting shorter and shorter…
Under-fives to be subjected to 500 developmental targets—Signs of the Times
Some days, there's just not enough coffee…
299 días hasta el final de un error…
Peace.