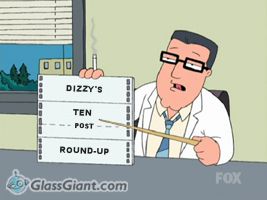 Be forewarned. You might find some things in today's Ten Post Round-Up a little shocking:
1: Teen who kept pregnancy secret, delivers healthy baby and walks to the hospital with the umbilical cord still attached….
California teen gives birth in shower, walks to hospital—The Associated Press
2: 38 years ago, 4 students were gunned down by National Guardsmen for standing up against an escalation of the Vietnam War…
Remember Kent State during Convention Protests—Colorado Confidential
3: While the media is dissecting Obama and his spiritual relationship with Rev. Wright, why is McCain being ignored despite his spiritual relationship with Pastor Hagee? The answers could be as simple as "black" and "white"…
Rangel blasts Blitzer: Brings up Bizarre beliefs of Falwell and Robertson—Crooks and Liars
4: The same chemicals used to make nonstick cookware are showing up in nursing mothers' breast milk…
Moving up the food chain: PFCs present in nursing mothers' breast milk—Flesh and Stone
5: Having plenty of trees on your block, could cut kids' rate of asthma…
6: Well, if Warren Buffett says so, it must be so…
7: Judge orders medical examiner to rewrite autopsy records….
Judge orders all references to 'Taser' stricken from medical examiner's reports—The Raw Story
8: It could be worse. He could be wanting to be called "Hail, Satan"…
Man asks court to change his name to 'In God We Trust'—seattlepi.com
9: How d'ya like them apples?…
10: The DC Madam "suicided"?…
259 días al final de un error…
15 days and a wake-up to R&R!
(Don't forget to refill your morning cuppa…)