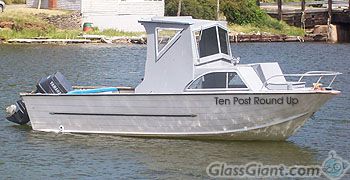 Posting from an "undisclosed location", I am battling the horror of a much slower connection to get this Round-up to you, this morning.  If I get lucky (yes, that's exactly what I mean), you probably won't hear from me, tomorrow, so do me a favor and go out and make it a great day!  In the meantime, indulge in today's Ten Post Round-Up:
1: This ain't your Daddy's "middle class"….
(Not) Keeping Up with Our Parents: Just Being Middle Class Is Becoming out of Reach—AlterNet
2: Our failing economy is as a direct result of the U.S.A.'s failed foreign policy…
3: George Takei ("Star Trek's, "Sulu") speaks out on marriage equality, Japanese-American internment, and his upcoming nuptials, which, after 20+ years together, are finally legal in California…
4: Soldiers encouraged to start blogging…
5: Business is well within its rights to not hire smokers, but is it within its rights to test employees or potential employees for imbibing in an otherwise legal substance, such as tobacco?…
Sarasota County Announces that It Will Not Hire Smokers; Medical Test Required for Employment to Confirm Non-Smoking Status—The Rest of the Story: Tobacco News Analysis and Commentary
6: Robbed at gunpoint, fired for the trouble…
Robbed then fired, workers battle bosses at cash stores—The Rocky Mountain News
7: Chickens to act as West Nile early detection system for virus….
Sentinel chickens distributed to help spot West Nile Virus—Salt Lake Tribune
8: Now it's time to figure out how benefits and taxes will be dealt with in California…
How the CA Gay Marriage Ruling Affects Benefits and Taxes—SavvySugar
9: How many of us could soon be branded "terrorists"?…
Senate Moves Forward on Orwellian "Violent Radicalization and Homegrown Terrorism Prevention Act"—Signs of the Times
10: If you ain't got fun on Royal Caribbean, then you bet' not say nothin'!…
Report: Royal Caribbean bans complaining couple for life—USATODAY.com
243 días al final de un error…
(Don't forget to refill your morning cuppa…)