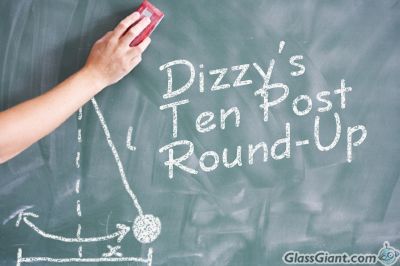 After, what amounts to seven days on the road, I feel like I am out of practice with this blogging thing. Obviously, from today's Ten Post Round-Up the rest of the world did not stop finding trouble to get into, while I was away from my keyboard:
1: Hmmm…I never thought of it that way before….
Why Courts Are Reluctant To See Marriage Discrimination As Sex Discrimination—Alas, a blog
2: That's precisely it: I quit dieting because I knew I had to do "something" to help the environment!…
Sick Planet: Our Obsession with Dieting Boosts the Economy But Destroys the Earth—AlterNet
3: The continuing Bush "legacy" in Louisiana…
Children in Katrina trailers may face lifelong ailments—The Associated Press
4: An explanation for why "Girls Rule, Boys Drool"?…
European Sociology in the News: Why Girls Do Better in Schools—The Democratic Daily
5: With friends like Scotty, who needs enemies?…
McClellan Throws Bush, Cheney, Condi, Rove, Libby, . . . Under Bus—Firedoglake
6: ACLU comes to the defense of a Southern Baptist. Will this help their rep with the fundies?…
St. Louis Woman Says She Lost Job over Harry Potter Dispute—KSDK NewsChannel 5
7: Humor or racism?….
8: If you are gay or if you are a POC or if you are anything other than Christian, you might want to scratch Oklahoma off of your vacation itinerary…
The Klanservative Utopia of Oklahoma. White, Christian Hets ONLY—Reconstruction 2.0
9: In case you don't want to be a Franken-food guinea pig…
10: Separated at birth, united in a lawsuit…
Separated twins in Spain find each 28 years later: lawyer—Yahoo! News
235 días al final de un error…
(Don't forget to refill your morning cuppa…)