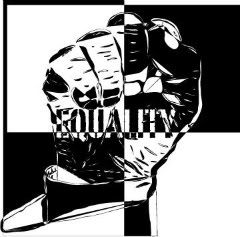 For all the women, minorities and aged people in this country still facing inequality or downright sexism, racism or age discrimination it's time for all of us because it's time for all people to demand equality.
Barack Obama faces outright racism and admits it's part of his fight. Hillary Clinton faced sexism, most obviously in broadcast press. The list could go on and on.
It's time we focused some energy on making sure our candidates know that this in one of the serious issues they need to address in their race.
It's a serious issue for our children and grandchildren. Let's push the message forward. Talk to your candidates. If they are in a district where winning is unlikely they have an even better platform for shedding light on the subject because they have nothing to lose. Push the message forward.