I'm heading to the Boston area later today for a 3 days so that I can attend the inaugural event at The Dalai Lama Center for Ethics and Transformative Values at MIT on Thursday, April 30.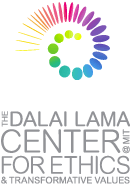 I've been granted a press pass from The Center, so I will have a substantial piece on the event when I return from Boston which will be published here on The Democratic Daily. I'm very excited about the opportunity to hear His Holiness, The Dalai Lama speak on the topic of Ethics and Enlightened Leadership. I believe The Dalai Lama is one of the great spiritual leaders of our time and in my quest for inner peace his teaching have always resonated with me.
The Center "will promote the Dalai Lama's vision of a better world by sponsoring interdisciplinary programs and deliberations on ethics."
A collaborative think tank, the center is supported through the generosity of friends who recognize its potential to help shape tomorrow's leaders. It will invite distinguished researchers, educators, entrepreneurs, policymakers, artists and others from diverse cultural, religious and educational backgrounds to contribute to its objectives through workshops and lecture series.
There's more info on The Center here.